Coming up with an Idea and a Plan
My strengths and weaknesses as an artist before starting my project.
Strengths and Weaknesses
Before coming to Treasure House, I had very minimal art experience, without any studio and I have never been good at any part of art.
Skills I want to develop
I wanted to learn how to use clay for sculpting
I wanted to learn how to use colour for effect
I wanted to learn how to be more adaptable when things go wrong.
My Favourite Artists
To think about what I liked and what I might research, I made this blog post about my favourite artists.
Roddy Ricch is a rapper who came from Compton (California), and became famous at just 19, after his breakout single 'Die Young'. He has just released a new (and his first) album – 'Please excuse me for being antisocial'
Juice wrld, otherwise known as Jarad Higgins is an American rapper from Ilinois. He has made hit songs such as : 'Lucid dreams' and 'Legends'. Legends is particularly interesting, as it was about two other up-and-coming rappers, 'XXXtentacion' and 'Lil Peep', two rappers who died just a couple of years after blowing up in popularity. Strangely the same happened to Jarad, when he overdosed on painkillers in order to hide them from the police, he said the line "we ain't makin' it past 21" (he died just a few days after his 21st birthday) and he also often likened himself to John Lenon – then died on the same day.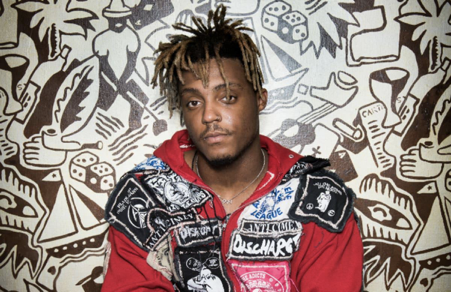 Cambodraws is an artist who draws posters/images of MMA and Muay Thai fighters. He is from Cambodia and Canada. His most famous image – of UFC great Jon Jones – is now used as said fighters twitter profile picture, and UFC (and Muay Thai) champions often share his artwork of themselves.
Dogumentary TV is a youtube channel dedicated to filming every breed of dog. He (the cameraman and interviewer) used to be only filming American Bully dogs- usually the short squat ones – and also created a Youtube film called house arrest. His real name is Ezekiel Dickson.
Ghengisconfilms is a photographer who makes documentary series' ranging from 4 episodes to almost that many seasons. They mainly document the life of the Fighters he is with – in the 'Miami hustle' and 'Tales from the Grind' series' he was with Jorge masvidal, a UFC fighter who at the time was just coming up in the ufc, but was already a veteran.
Interestingly, Jorge's 'breakout' year was 8 years after Miami hustle was filmed. He also has a series where he works with the PTT (Phuket Top Team) in Thailand, called 'Phuket Dreaming'.
My Interests and Ideas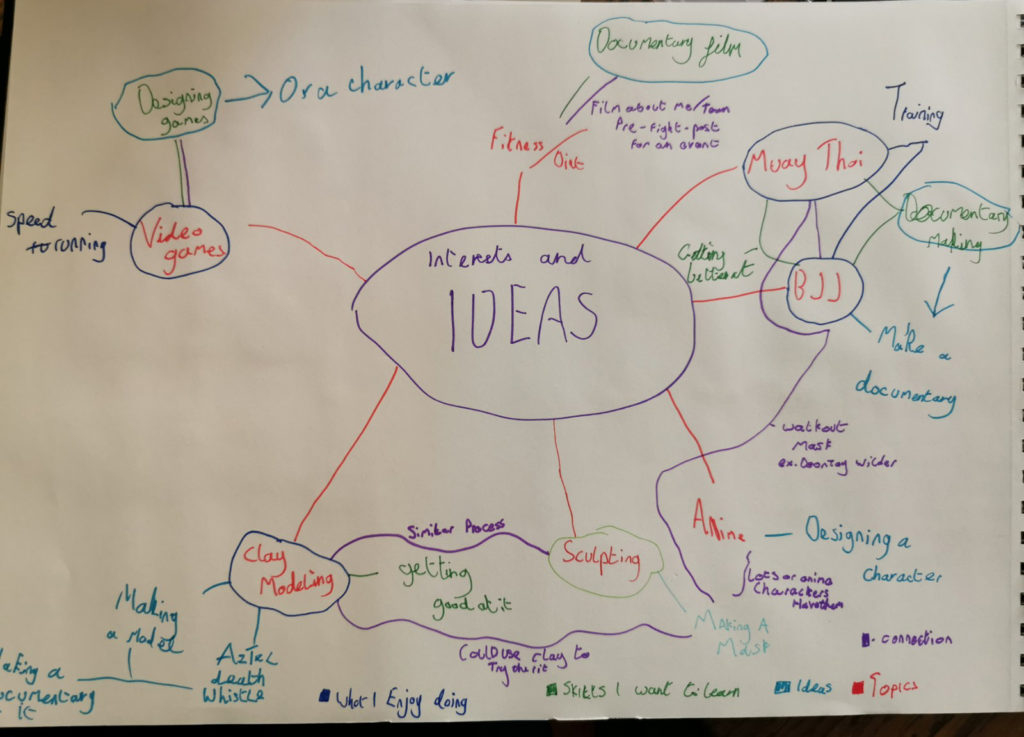 My Action Plan
Based on my interests and ideas, and the skills I wanted to develop, I decided to create painted clay masks inspired by history and pop culture.
I will use clay, paper mache and paint to create a pair of masks. The masks will be inspired by the mask on the cover of the borderlands video game, WW2 gas masks and Rik and Morty Aliens. I will also research other masks for extra inspiration.
To collect research I will:
Visit Forbidden Planet and the Japan Centre to research Japanese culture
Carry out research into the artist Russ Lukich
Visit the British Museum to look at masks and headdresses (I did this virtually in the end)
To create my project I will:
Sketch some designs for the masks and think about what materials I will need
Get clay and paper mache equipment
Get a colour paint set with a detailed brush.
Practice Clay and paper mache modelling
To create my project I will:
Make the masks out of clay and paper mache
Paint the masks in the appropriate colours
Photograph the masks
To evaluate the success of my project I will:
Create a survey about the masks to send out to teachers and students at my school
Look at the results of the survey and think about whether I met my goals
Write an evaluation based on the feedback and my own opinions of the project