My Rough Designs
Thinking about what materials I would need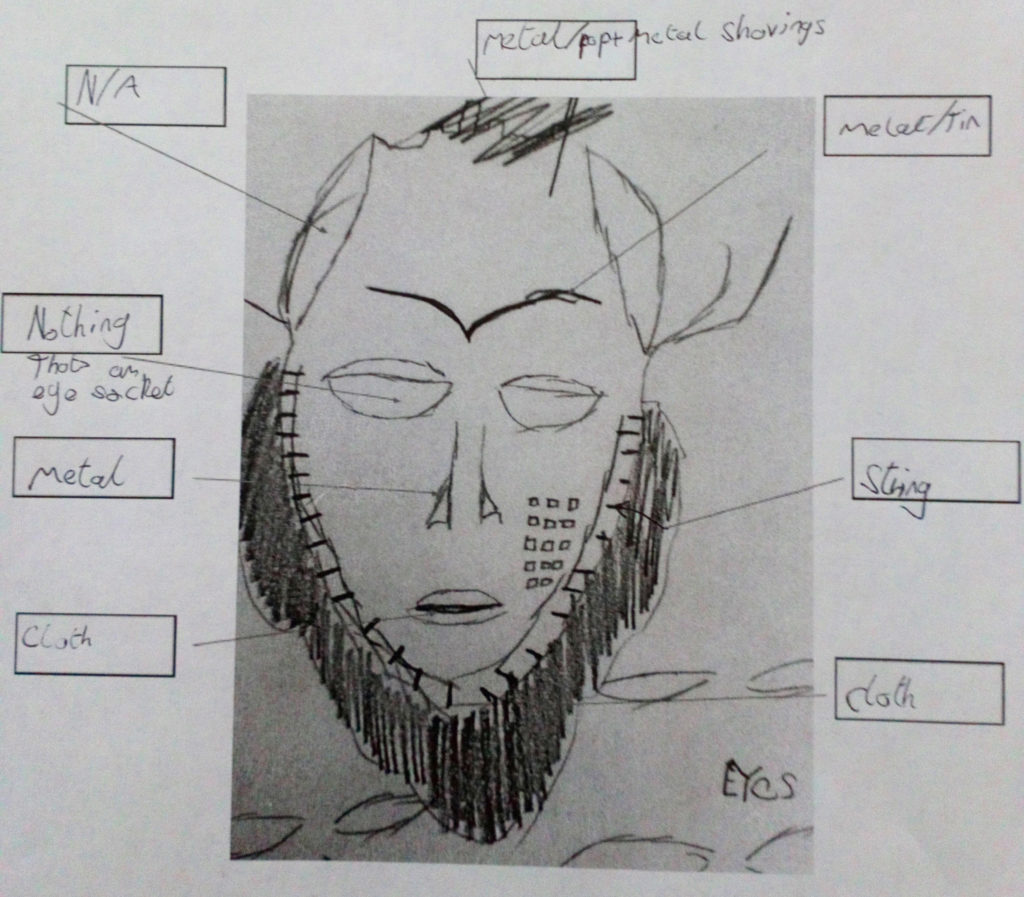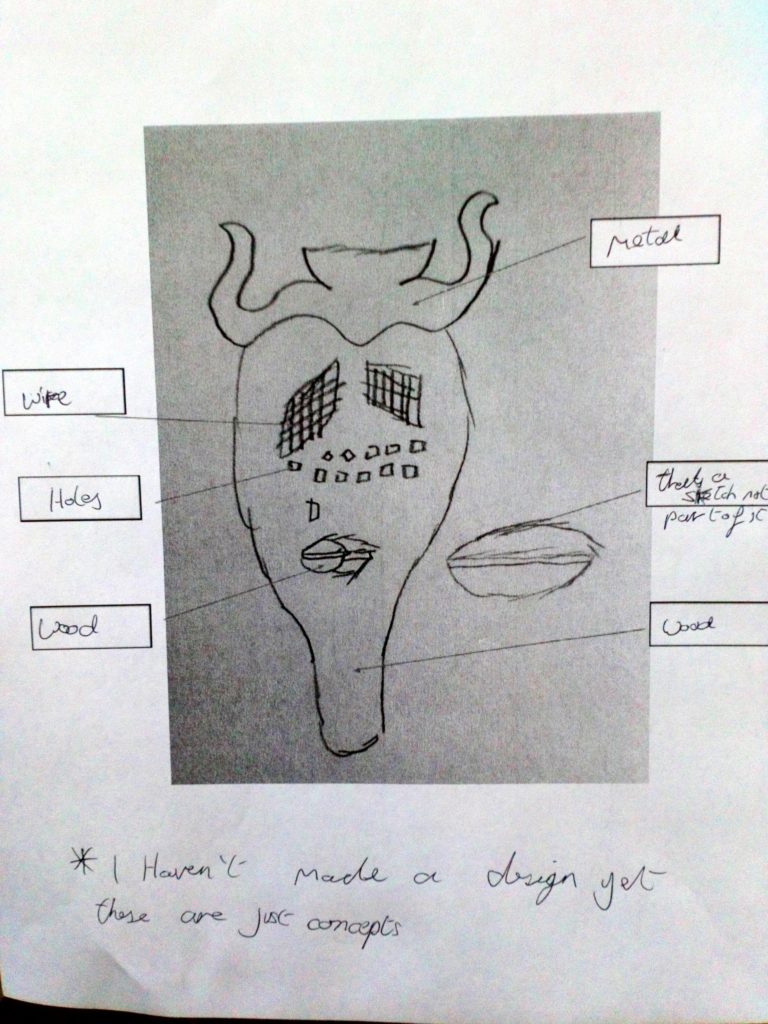 Adapting the project – School closures meant that materials were less available.
I made two masks for my Arts Award, one of them is made of clay and the other is made of paper mache, based on the clay. I hope to make more masks if I am able to go back to school and use the materials there.
Feedback
I made a survey to gather feedback on my masks. You can see the survey and even fill it out here.
Feedback Results
Here are the results of my survey, they update every time someone new fills it in.
My Evaluation of the Project.
The goal of this project was to make a presentable clay mask.
I enjoyed the clay sculpting and I also enjoyed finding inspiration for the masks. From the surveys it seems like the clay mask worked the best.
I did encounter some challenges like not having enough materials and not having newspaper.
People preferred the clay mask which got a high rating but the paper maché mask got a few very good ratings.
If I made these masks again, I would stick to using clay, use only two or three colours and practice more.
See the next part of my project here