Visiting the Japan Centre. 10th March, 2020
I organised this school trip with my art teacher, Melanie.
I invited year 10 and 11 silver art award students, GCSE Media Studies students, year 12 Gold Art Award Students, and anyone else who wanted to come.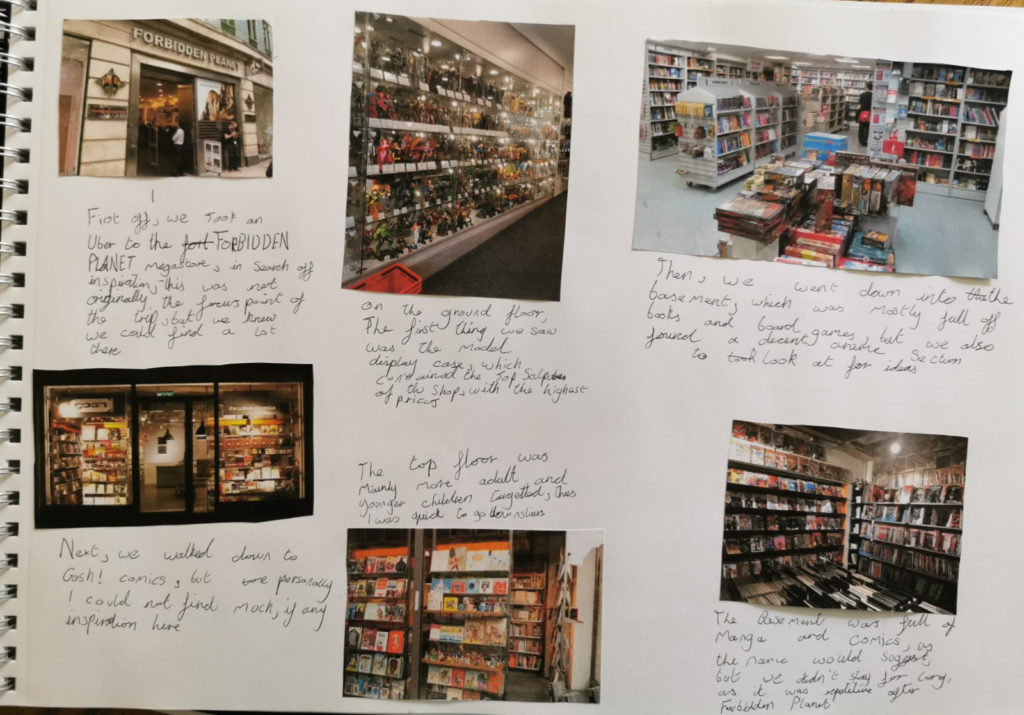 First off we took an Uber to the Forbidden Planet Megastore in search of inspiration. This was not originally the focus point of the trip but we knew we could find a lot there.
On the ground floor, the first thing we saw was the model display case which contained the sculptures of the shop with the highest prices.
Then we went down into the basement, it was mostly full of books and board games but we also found a decent anime section to look at for ideas.
Next we walked down to Gosh! Comics, but I personally could not find much inspiration, if any, here.
To top floor was mainly more adult and younger children targetted, thus I was quick to go downstairs.
The basement was full of manga and comics as the name would suggest but we didn't stay for long as it was repetitive after Forbidden Planet.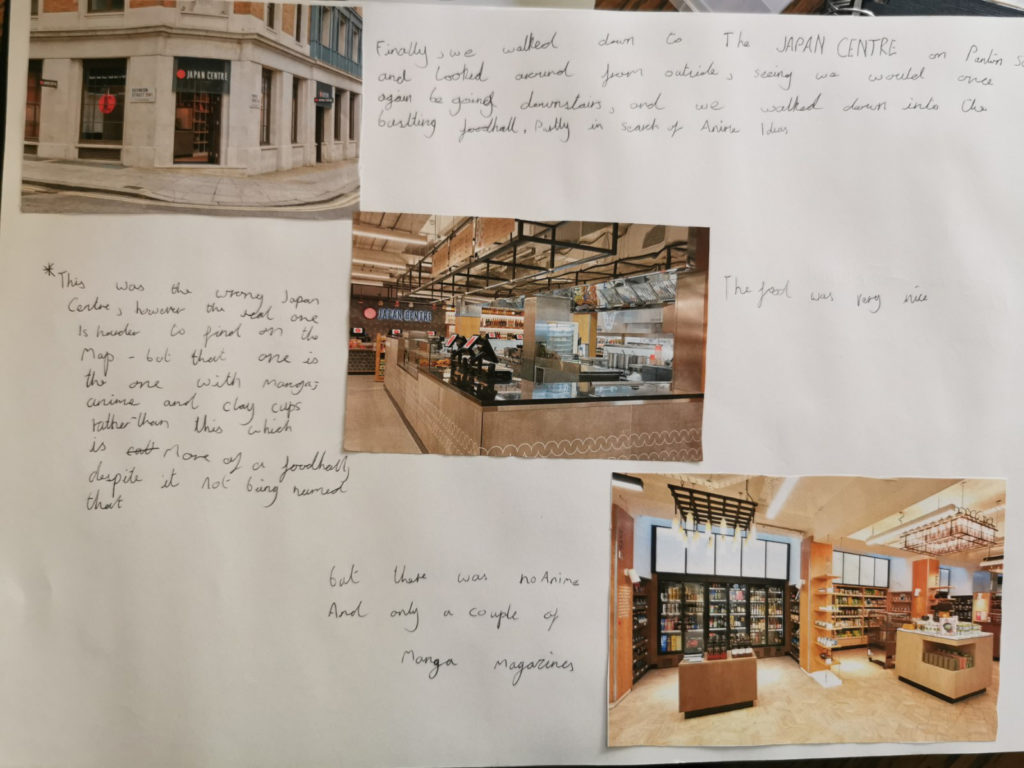 Finally, we walked down to the Japan Centre on Panton Street and looked around from outside, seeing we would once again be going downstairs, and we walked down into the bustling food hall, partly in search of anime ideas.
The food was very nice but there was no anime and only a couple of manga magazines.
This was the wrong Japan Centre, however the real one is harder to find on the map. ut that one is the one with manga, anime and clay cups rather than this one which is more of a food hall despite it not being named that.
See the next part of my project here