Making The Community Mural
PRACTICAL ISSUES
In order to create the mural, I'll need inspiration from other artists, (so I will need to do research to develop my ideas).
I will need permission from the school to paint on the wall
I'll need materials like a range of paints, varnishes, and brushes to help my ideas come to fruition.
I will also need some people to model for reference photos so that I can get an idea of the composition before I can think about how I'll execute it.
In practicality, I'll need to find materials and placement for my mural and plan my time thoroughly, being mindful of the weather and other obstacles I may encounter.
I imagine that the idea will be harder to bring to fruition than the image I have in my mind.
TIMESCALES
I have been given one month to complete this project so I will do the following:
Week 1 – Designs and reference photos
Week 2 – Sanding and Priming / working with Neil from Dream Decor who has offered to come and help me
Week 3 – Painting the final product
Week 4 – Private view und unveiling the blank wall for other students to paint on.
PROMOTION OF THE PROJECT
The project will kind of promote itself as it is on the side of a wall!
I will invite people to the private view
HOW I WILL DELIVER THE PROJECT
To start my mural I decided on the relevant subject matter, deciding on global warming and knife crime both of which have relevance in London communities, especially to the younger generation.
I need to sand down a wooden wall
I need to prime it with white paint.
I need to draw several designs for the mural
I will need to paint the mural and finish it with a varnish
I will need to prime a blank wall for others to draw on.
HOW I WILL EVALUATE MY LEADERSHIP DEVELOPMENT
I'll begin my evaluation as soon as I have completed it with some semblance of happiness with what I have accomplished.
I will ask the headteachers of the school to write a report on the success of the project
I will see if any other students paint on the blank primed wall.
PUBLIC SHOWING OF THE PROJECT
It will be displayed on the side of the school for everyone to see.
I hope to hold a private view where we can celebrate the completion of the project.
RISK ASSESSMENT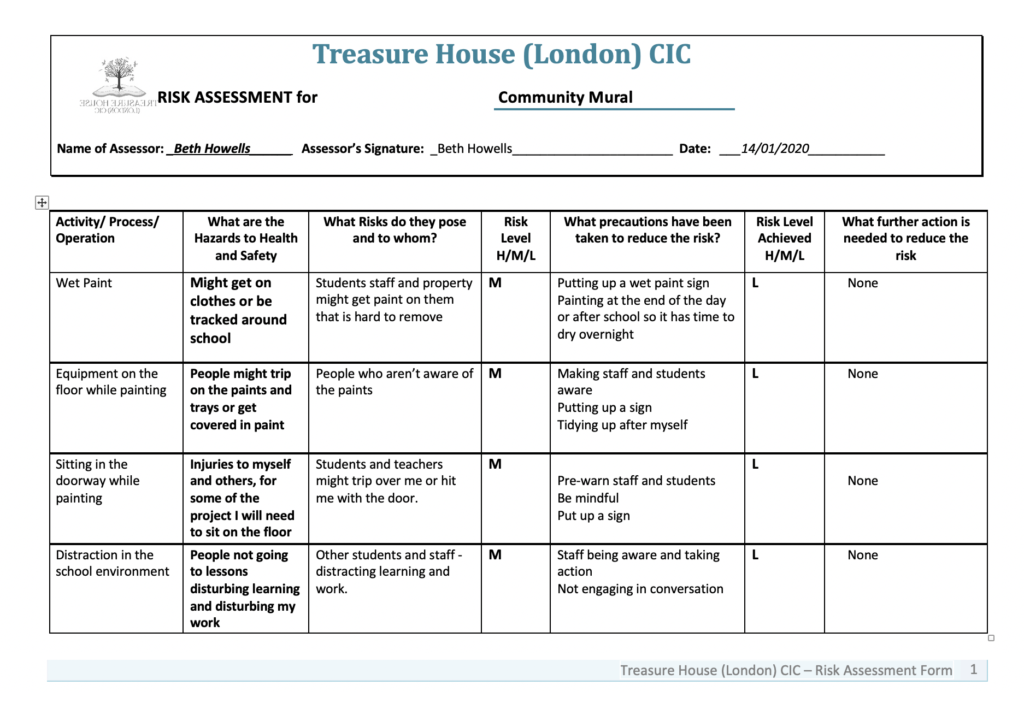 HEALTH AND SAFETY ISSUES
I have covered these in the risk assessment. The main issue is that the piece of wall I want to paint on is right by a doorway and I will need to block the doorway while I am working.
Paint fumes can be toxic so even though I am working outside, I will take regular breaks
RELEVANT LEGISLATION
From Southwark Council: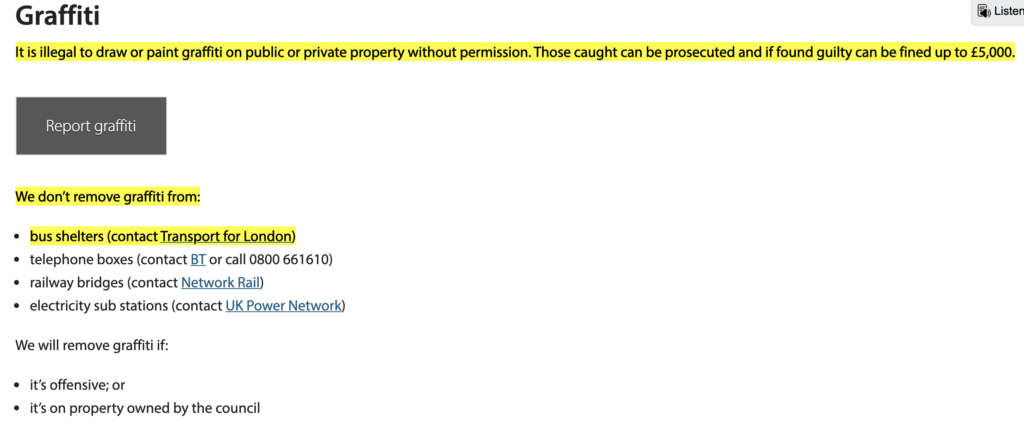 The key word here is "permission". Our building is owned by the council but the head teachers have a conservational guardianship that means they can make all decisions about repair and decoration.
I have obtained permission from the head teachers at my school to paint this mural so it is okay.
WORKING WITH OTHERS
In doing this project, I wanted to focus on relevant environmental and political subject matter, hoping to inspire young people in a small way. I hope this project will improve my art by bringing in new political, social, and environmental elements at a higher level. I dearly wish that others will see it and be inspired to create political art and make small changes in their lives. I hoped to distort perceptions and stereotypes in order to reach as many people as possible.
I took these reference photos to help me with the sketch, this is Pauline, the pastoral and SEN support teacher, and Helen, one of the headteachers at my school.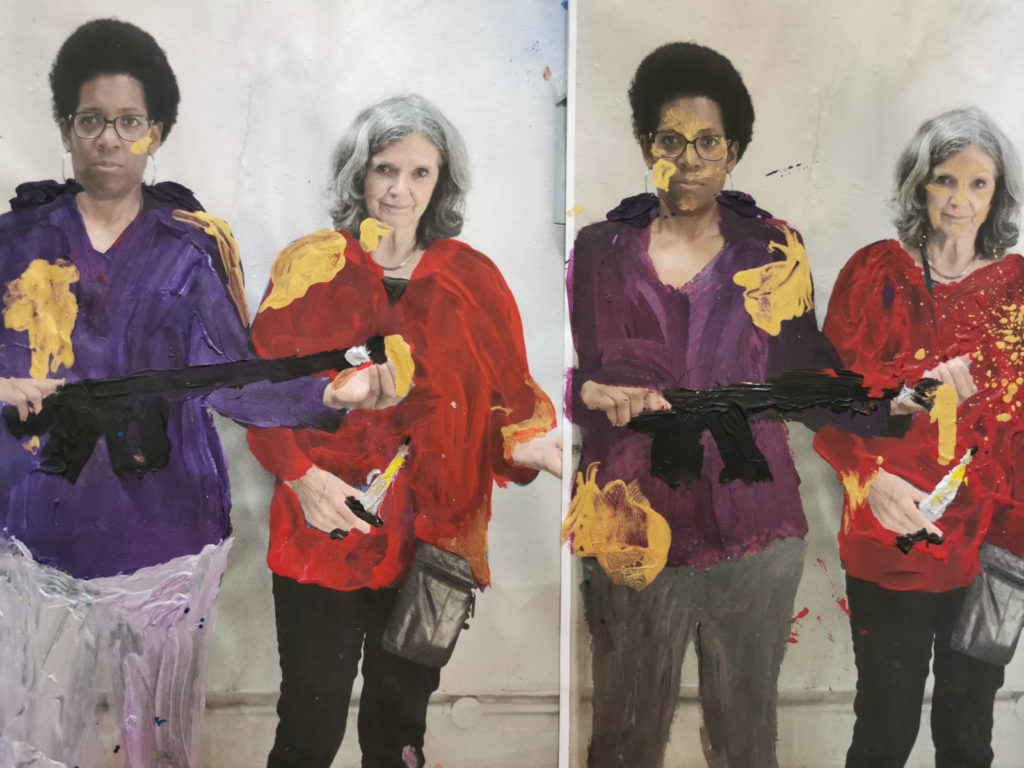 WORKING WITH ART PROFESSIONALS
I learnt all of the techniques needed for this project during my placement with Dream Decor.  Neil from Dream Decor actually came to the school to help me with the project. He helped me to decide on a final design, and advised me to use use gloss paints instead of spray paints as I was more familiar with how to use the former.
WORKING WITH OTHER STUDENTS
Once the wall is painted, I will show it to the other students.
I will make a white wall and they will be allowed to paint whatever they like on it.
Hopefully my work will be inspirational.