Arts Award Gold Qualification Specification:
research into more advanced arts practitioners, their work and any organisations that support them, including details of
any contact with the more advanced arts practitioners chosen or others involved with their work
◗ reviews of relevant arts events
◗ reflection on how their research and experiences have influenced their own arts practice and/or plans and how they might develop their arts practice in the future
This part of my portfolio is not fully complete because of Covid-19 and my teacher has applied for adapted assessment, but I have done some of it…..
Career Pathways
I worked with St Giles on career pathways, the end result of this is that I am now enrolled in a course called Supported Learning – Skills for Performing Arts at Lewisham College.
Here is a summary of my work with St. Giles: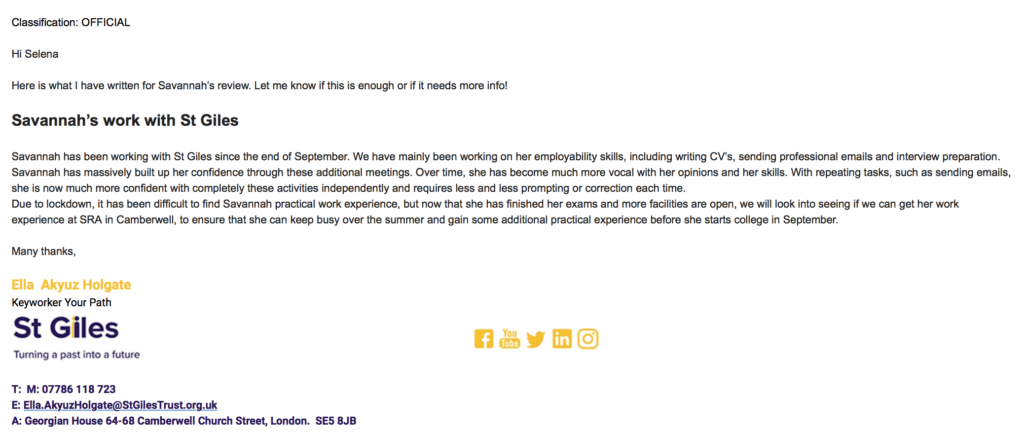 I also researched Career Pathways in the Arts. I entered my research on careers in the arts for a Unit Award as well as for my Arts Award. Here are some photos of my art careers workbook: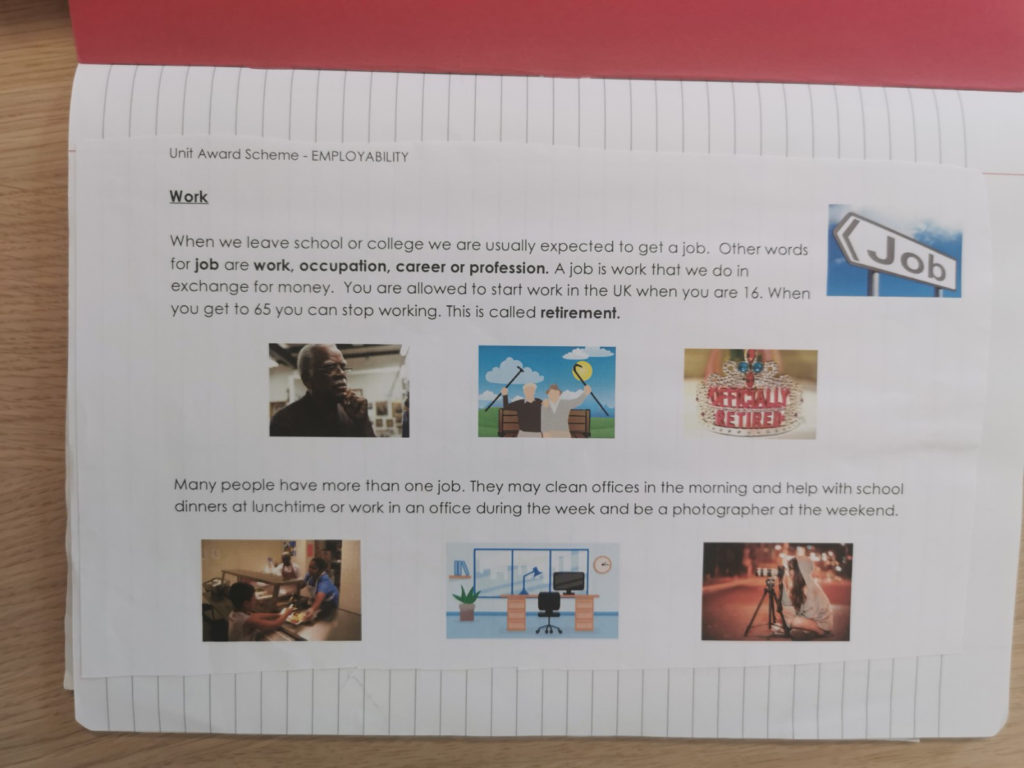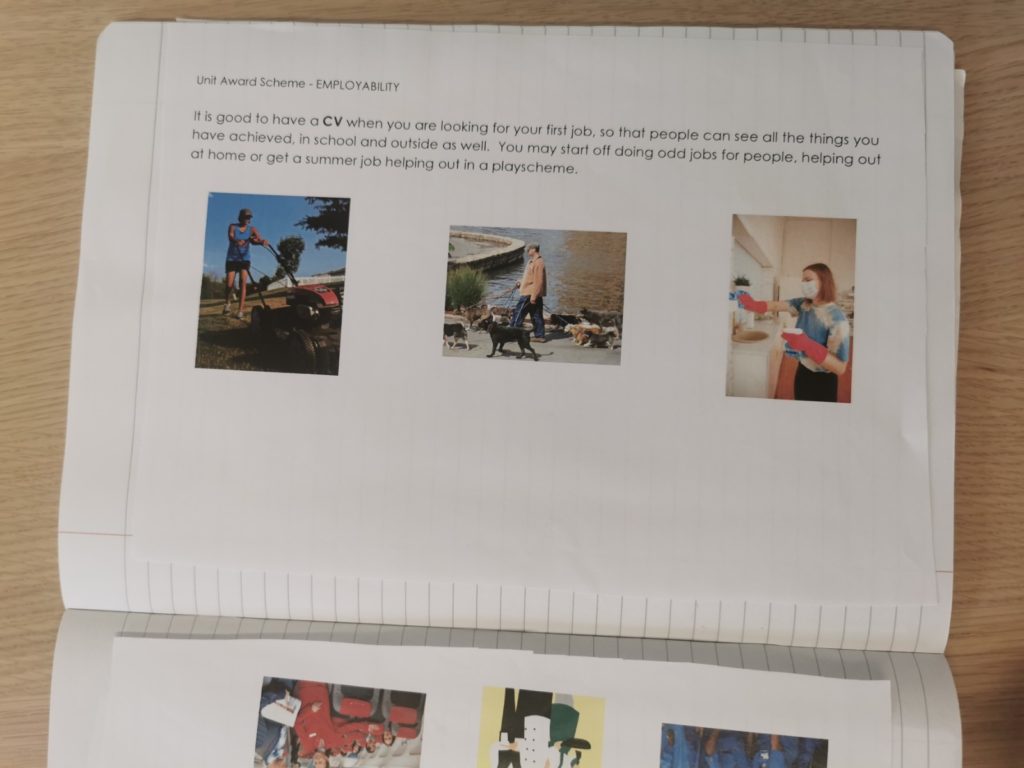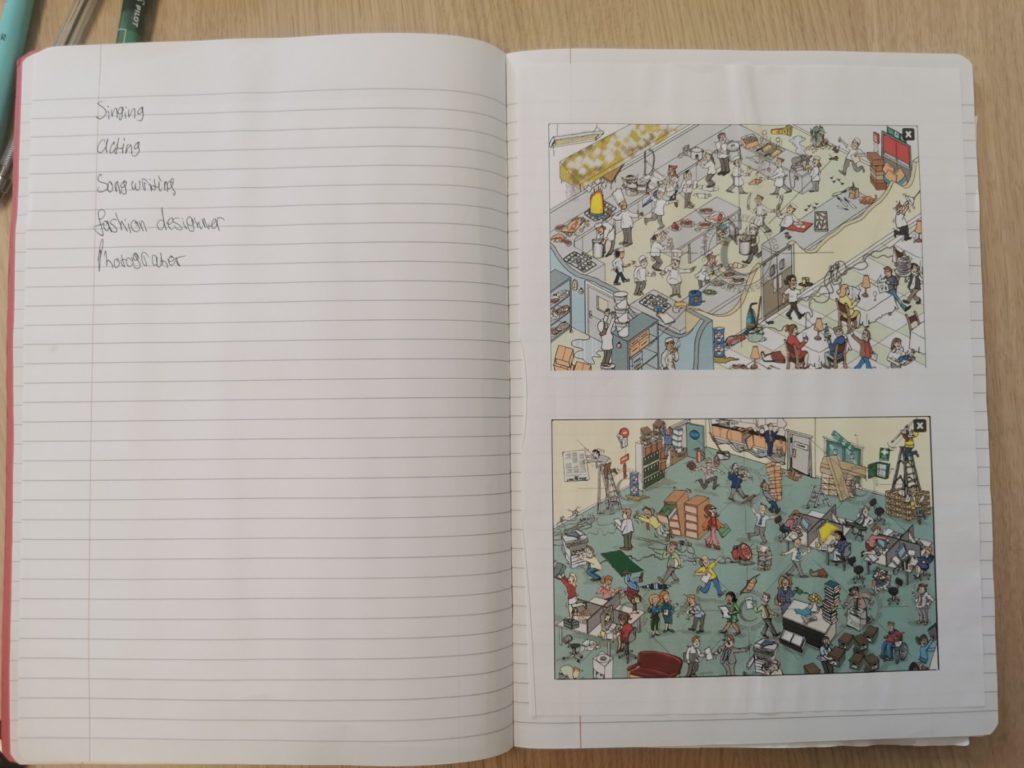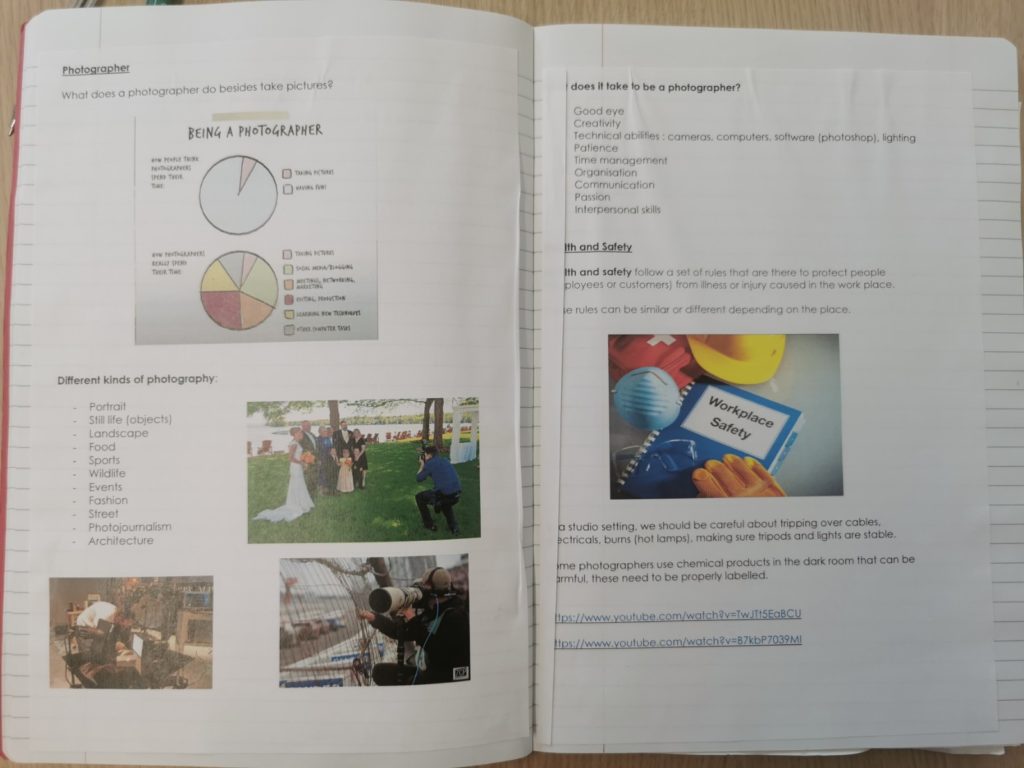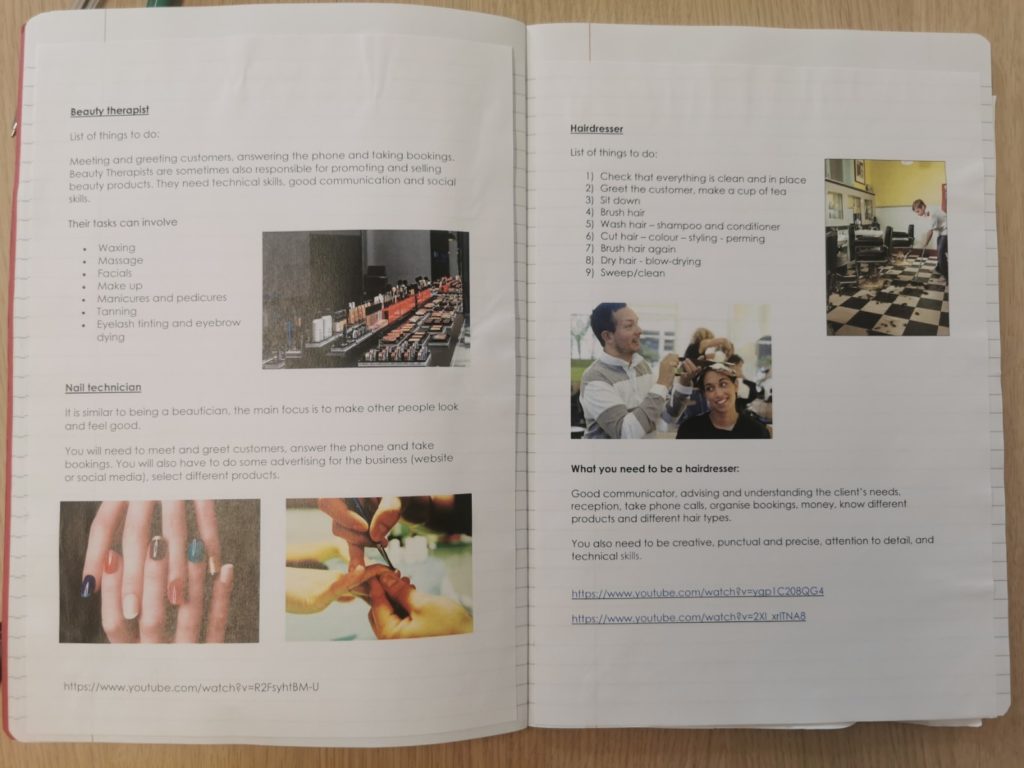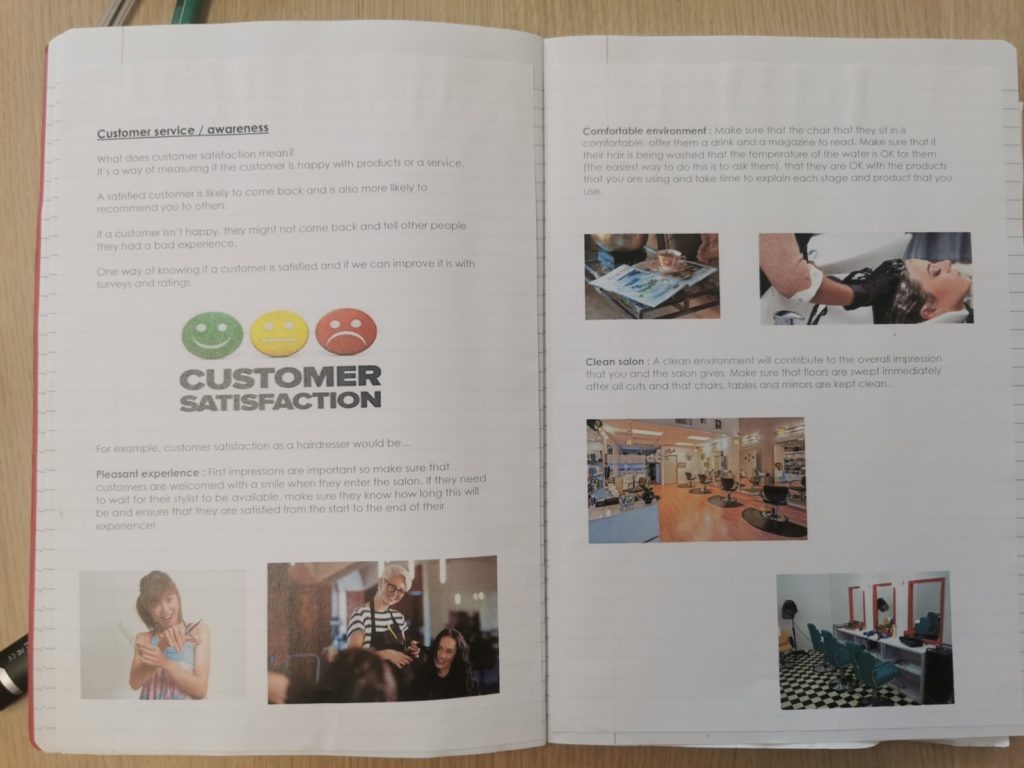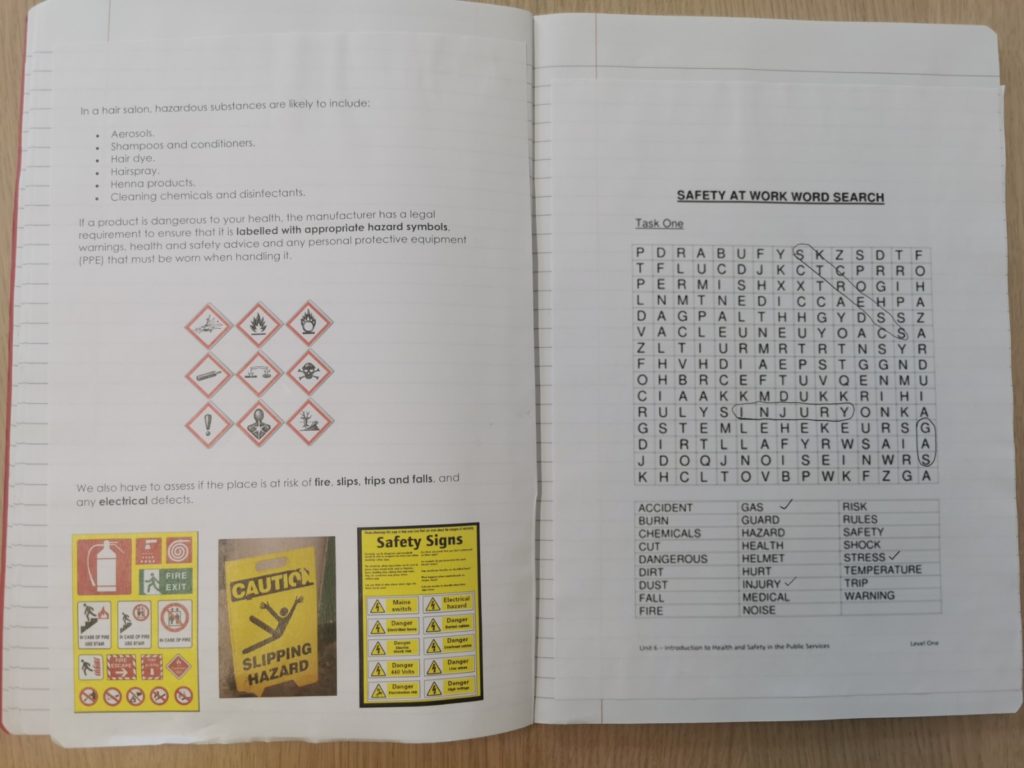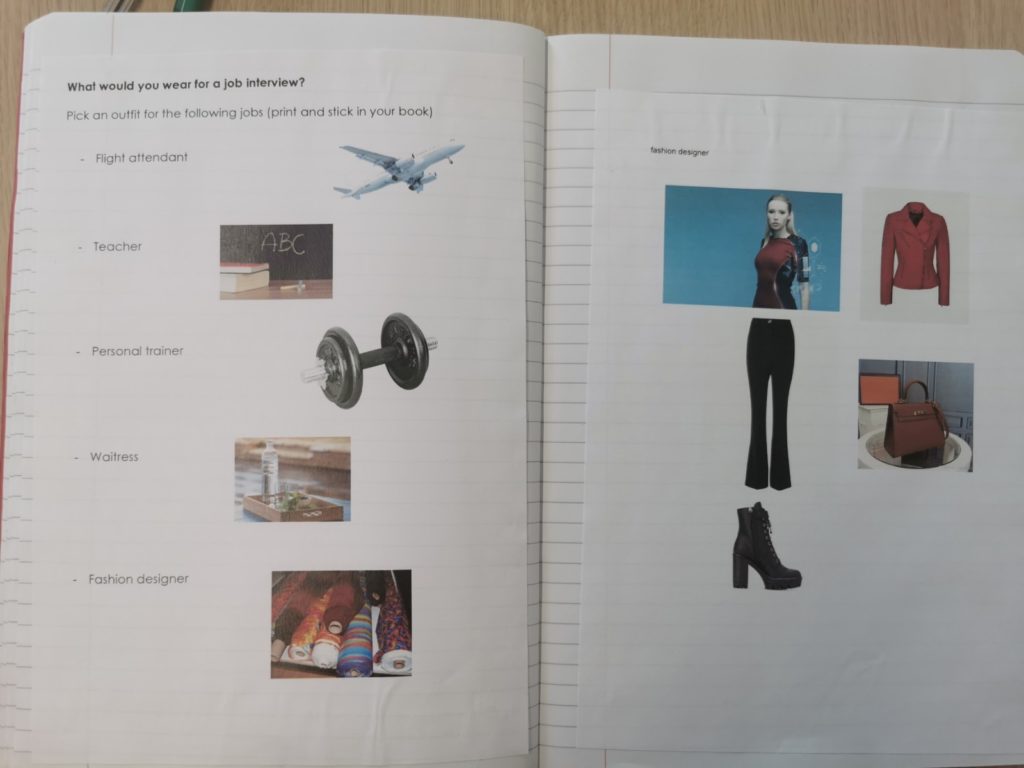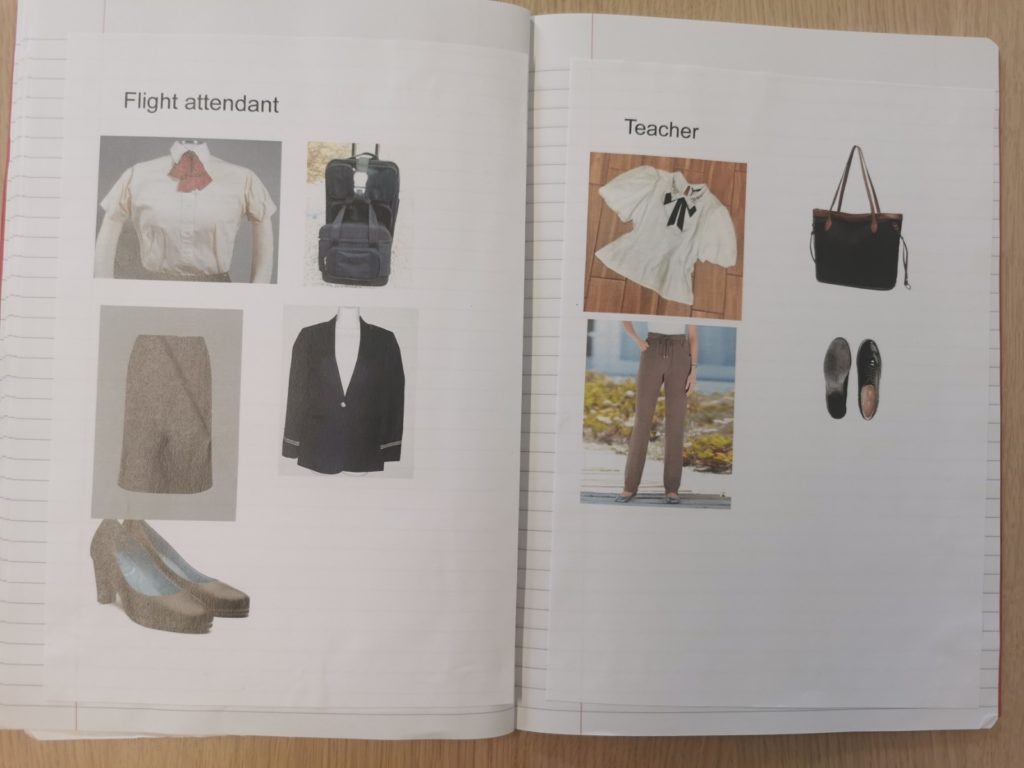 It was my plan to look at more careers options for acting but I didn't have time to do that thanks to the school closures
Events
I went to two events before everything was closed for Covid-19
The Japan Centre, Gosh Comics, Forbidden Planet – Tuesday 10th March 2019
We visited the Japan Centre and Forbidden Planet to research Japanese culture and manga, anime and how that connects to art. I enjoyed this trip because I love Japanese Culture and food and it was interesting to see how Japanese culture feeds into manga and other art forms.
This trip was decided on by the Arts Award Class. Melanie asked us where we would like to go and we all discussed it and decided we would like to do this trip. We then helped Melanie to write the following email that she sent to the headteacher, this email was based on class discussion: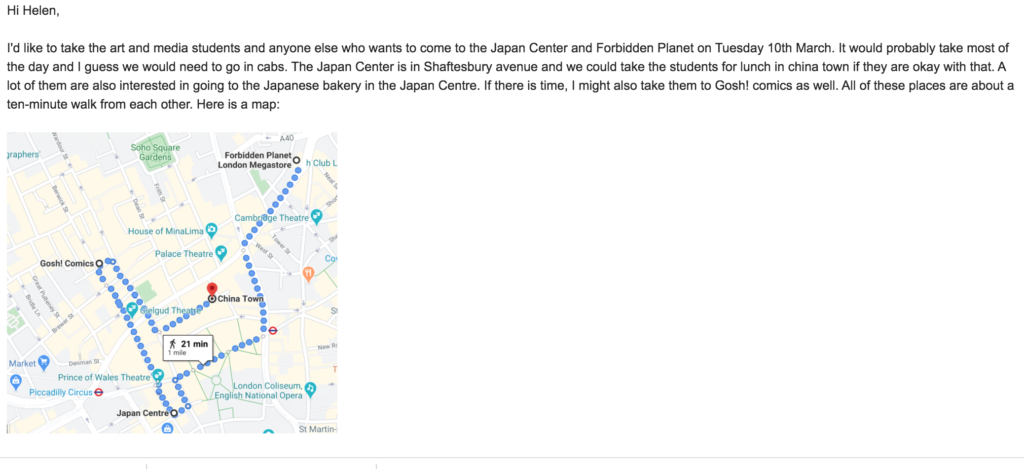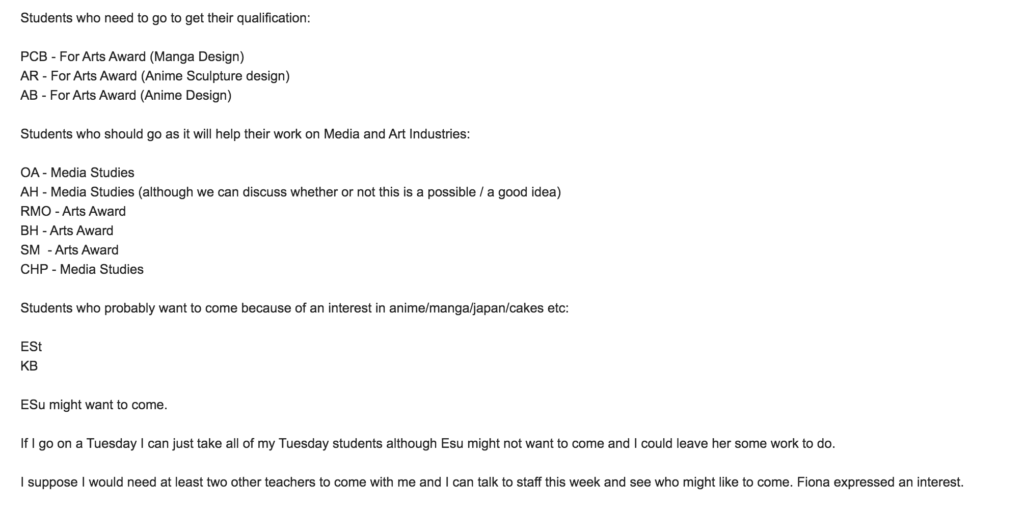 Zandra Rhodes
I went on a trip to see the Zandra Rhodes exhibition and actually saw the artist while I was there!
Sharing
I wanted to write up a review of zandra Rhodes to appear in the school art magazine but I didn't have time.
Plans for events
These are the events I would have liked to attend if they had been open:
I wanted to go back to the Japan Centre and Forbidden Planet
I wanted to go back to Nunhead Cemetary to do some creepy filming, I went there 2 years ago with school but once the pandemic hit, school trips were all cancelled so we couldn't go again.
I wanted to go to Tate Lates: https://www.tate.org.uk/whats-on/tate-modern/online-event/late/uniqlo-tate-lates-night-in They have an amazing Light Show
I really wanted to go the the black history archives in Brixton