COMING UP WITH AN IDEA AND A PLAN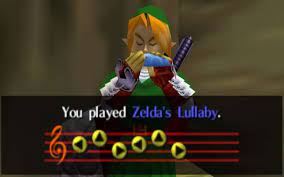 MY STRENGTHS AND WEAKNESSES AS AN ARTIST BEFORE STARTING MY PROJECT.
Describe your previous art experience, including things you have made at home, things you have made in other subjects and any other art classes you have completed including other Arts Awards.
Strengths
I am good at playing relaxing music on the piano
I have a good memory for notes
I am good at practising rhythm
Making up my own music and being creative
Weaknesses
My brain shuts off if there is too many notes
Sometimes I find it hard to focus
Moving my hands quickly is tricky
I don't have a piano at home so I can't practice
Music that I like
BRAHMS LULLABY – JOHANNES BRAHMS
I personally liked everything about his music. I mostly liked the background noise going so well with it.
CLAIR DE LUNE – CLAUDE DEBUSSEY
I love the mood and the feeling of this music.
Moonlight Sonata – Ludvig Van Beethoven
The music sounded depressing although I still liked everything about it.
It had an amazing rhythm. My favourite part is: 3:22 – 3:49
Someone You Loved – Lewis Capaldi
I don't really like the singing but I liked the piano a lot.
Somewhere – from the musical West Side Story by Leonard Bernstein
Although I didn't really like the singing in this, I really like how the singing and instruments become louder as it becomes more emotional.
Thinking about all of this music the things I would like to develop in my music are:
1)Tone
2)Mood
3)Emotion
4)Instrumental skill
5)Atmosphere
MY INTERESTS AND IDEAS
A mind map which can be completed on paper that shows your interests and hobbies and then connects them to ideas for an art project
MY ACTION PLAN
Describe your project idea here. What are you going to make, why? What will you use to make this project.
To collect research I will:
Visit you might go on
Artists you might be interested in
Another visit you might go on
Another artist you might be interested in
A type of art you might need to research
Anything else you need to inspire you
To create my project I will:
Skills you need to learn
Skills you need to learn
Materials needed to gather
Materials needed to gather
technology/equipment needed
Plans needed
To create my project I will:
Step
By
Step
Plan
Of
Creation
To evaluate the success of my project I will:
A way to ask others what they think
A way to measure if you met the skills identified at the start
A way to gather teacher opinion
A way to gather opinions of people outside of Treasure House
An evaluation