COMING UP WITH AN IDEA AND A PLAN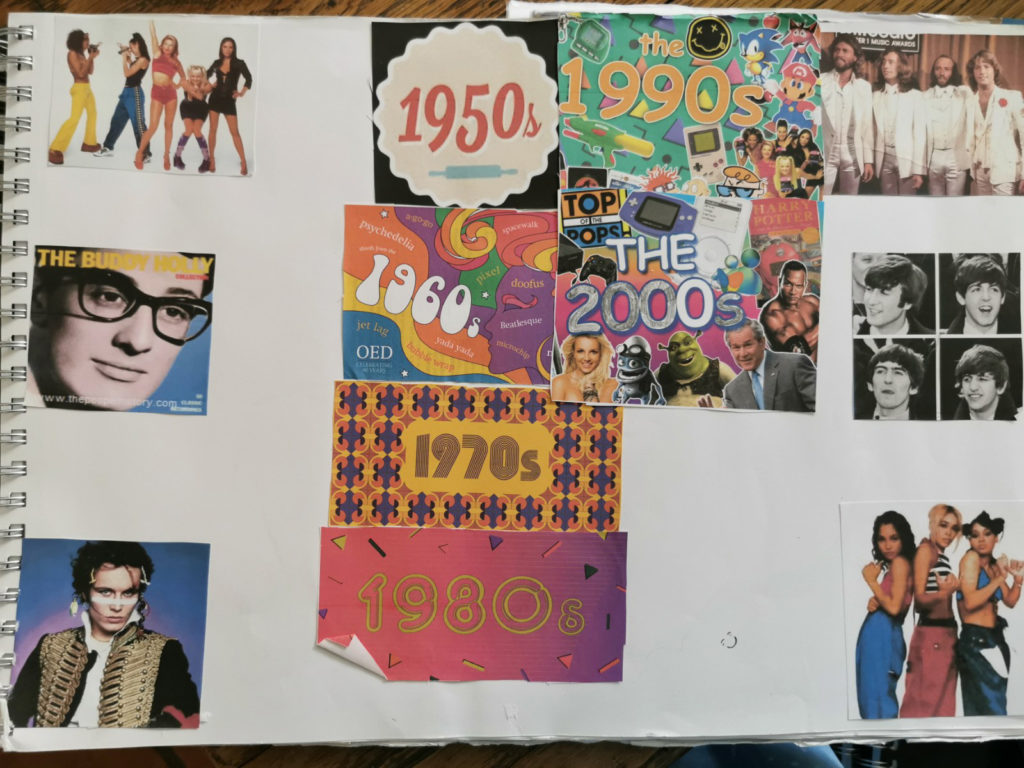 MY STRENGTHS AND WEAKNESSES AS A PHOTOGRAPHER
For my bronze award I made a series of Harry Potter Photos that you can see here: https://treasuremedia.co.uk/harry-potter-spell-photos/
From this I could work out my strengths and weaknesses as a photographer.
Strengths
Good at using a one light studio
Good at posing models
Can use photoshop to create simple effects
Photos show emotion
Weaknesses
Getting ideas that are all my own
Doing advanced work in photoshop independently
Setting up the studio all by myself
Understanding how photos are used in the real world
SKILLS I WANT TO DEVELOP
I would like to come up with an idea that is all my own connected to music because music is my favourite thing. I want to make something that looks professional using the studio and photoshop that could appear on a magazine cover and that people could think was made by a professional. I would like to be more independent and be able to do things on my own without the teacher helping me. I would also like to work more with other students as most of my photos last year were of teachers. I am a bit nervous of working with other students.
Top Five Magazine covers
Because I wanted something to look like a Magazine cover, I made this article about my top favourite magazine covers.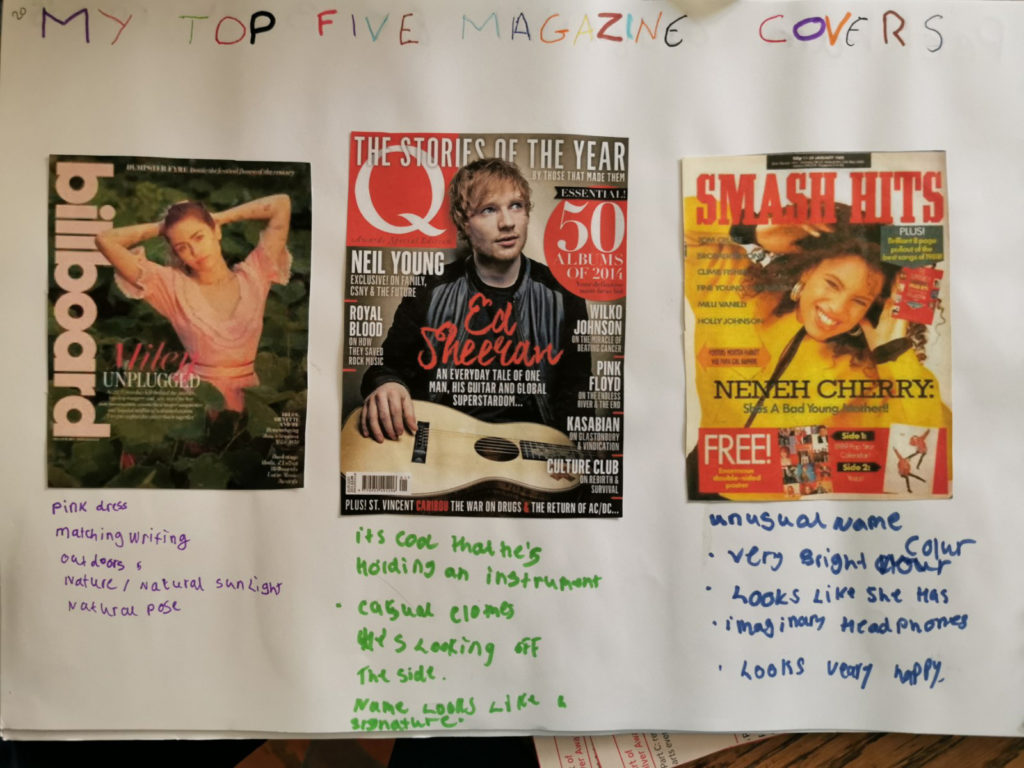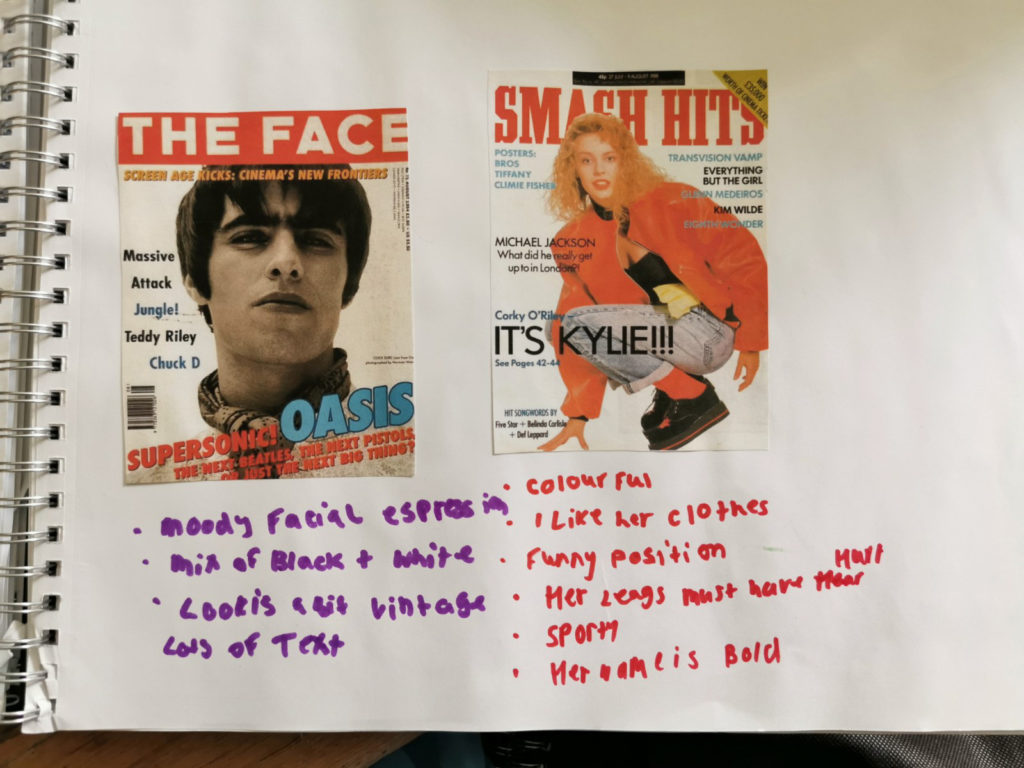 MY IDEAS
I knew I wanted to create musician portraits so I came up with lots of ideas based on what I saw in my research into magazine covers.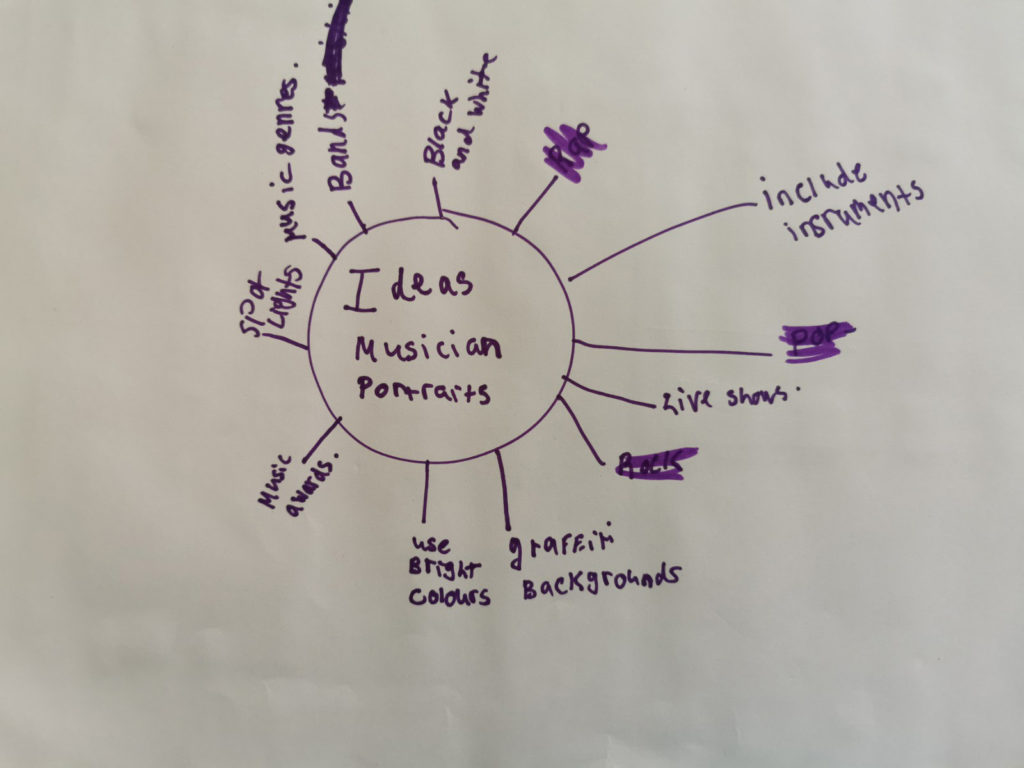 My Action Plan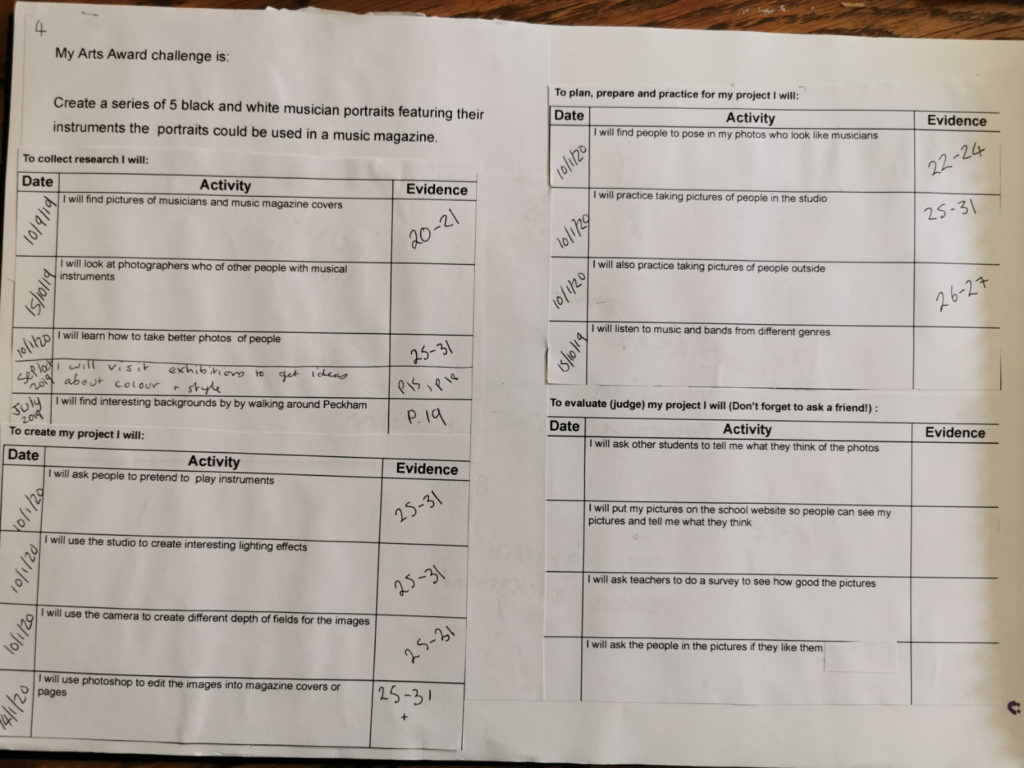 This is my idea and my action plan for my project.