The Leadership Project.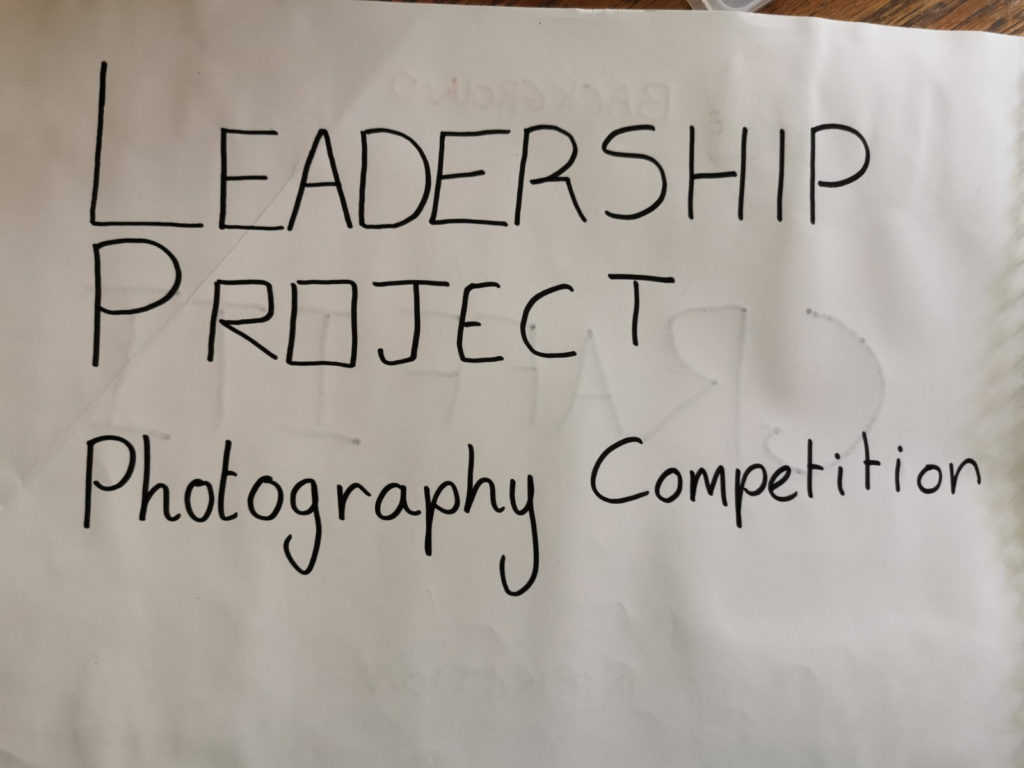 For my leadership project I decided to run a photography project for the whole school. At that time, I was the only student doing the arts award and the only person who cared about photography. Since the competition there are now 8 students out of 13 doing Arts Award at school and lots of them decided to do photography.
WHAT MAKES A GOOD LEADER?
Encouraging others to do things
BEing kind and supportive
Giving people opportunities
Not being bossy
WHAT LEADERSHIP SKILLS WOULD YOU LIKE TO DEVELOP?
I want to encourage people to get involved in photography
I want to be able to plan and organise something all by myself
I want people at school to think of me as being good at something
I want to be more confident
DESCRIBE YOUR LEADERSHIP PROJECT.
I am going to run a photography competition for everyone at my school. The competition will be for students and teachers so that we can get everyone involved and get lots of entries. I would like the competition to inspire people to take photos who don't normally do that.
WHAT WILL YOUR ROLE IN THE PROJECT BE AND HOW WILL IT HELP YOU TO DEVELOP YOUR LEADERSHIP SKILLS?
Planning and organising skill – I will organise the competition and pick all the dates and things. I will also make a poster advertising it and encourage people to take part. I will research a good prize and I will do surveys to find out what prize people would like to win
Building confidence skill – I will find a professional photographer to judge the competition and I will email them and talk to them myself even though I am not good at talking to strangers. This will build my confidence.
Encouraging people – I will also talk to people and encourage them to enter. I hope that the competition will be entered by everyone and that everyone will take a photo for it.
Showing people I am good at something – I will show some of my photography at school to inspire people and hopefully, they will see my skills at photography and at organising a good competition.
DO YOU NEED OTHERS TO HELP YOU WITH THE PROJECT? WHAT WILL THEIR ROLE BE?
I will need help from my Art Teacher to promote the competition. I will need the teachers to remind people to enter. They will all send their entries to my teacher's email address and she will show them to me from there.
I need permission to get a budget to buy a prize from the headteachers at my school.
I need the other students to get involved and take photos and the teachers might be able to encourage them to do this in their art and DT lessons too.
I need a professional photographer to judge the competition.
I would like to present the prize myself but if I get nervous I might need a teacher to help me do this.
I need a space at school for a small exhibition of the winners and runners up.