The Book of Mormon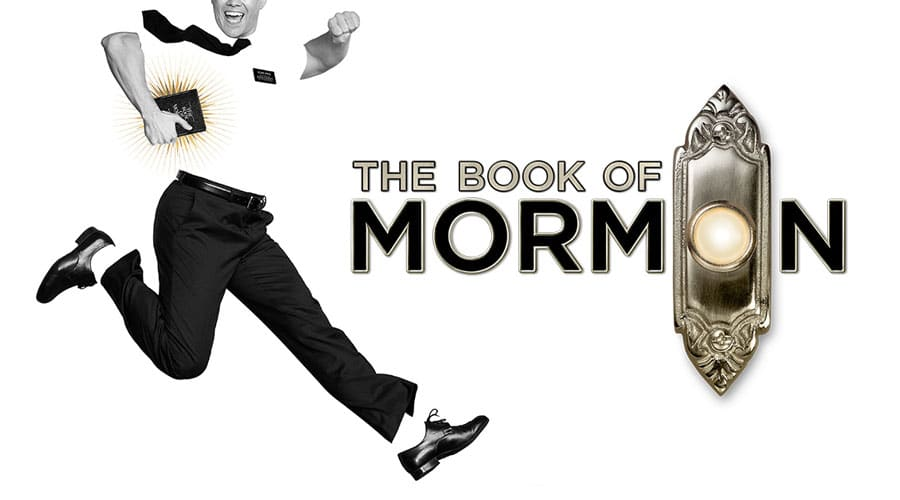 I went to see the book of Mormon with my family. This musical was written by Trey Parker and Matt Stone, the creators of South Park. South Park is one of the inspirations for my satirical art style so I hoped that this event would be enjoyable and inspirational. There haven't been any Treasure House Trips since the Pandemic so this was a trip I took with friends and family. Below is my review.
I saw this play at the Prince of Wales Theatre earlier this year. My Godmother and two of her housemates were going to see the play. Her housemate really wanted to go and he was the one who got the tickers. He had heard the songs before and thought that they were great so he wanted to see the full musical. They invited me along because they know I am a fan of South Park and I thought that it would be an interesting and inspirational event for me to attend so I said yes and I was allowed to go as well.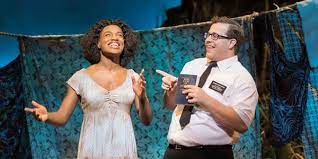 The musical is about these Mormon missionaries who go to Uganda to evangelise the people of a small village. However, the people in the villages don't really understand Mormonism and they are a bit hostile to the Mormons and to God himself. Comedy ensues when these cultures clash. The musical involves singing and tap dancing as well as drama and comedy. The play is satirical and irreverent but it does also teach about Mormon belief and culture.
This musical is aimed at adults and you have to be 16 or over to go. The website says "Children under the age of 16 must be accompanied by and sat next to a ticketholder who is at least 18 years old." However, I found that a lot of the humour was similar to the kind of jokes that I remember from Primary School. Children are often protected from adult humour so it is interesting that much adult humour is based on things that children also find funny. When I make art work, I often use children as characters to explore adult themes. I think adults often underestimate what children should and can handle when it comes to comedy.
I think that anyone who enjoys religious satire, or satire of any kind, would enjoy this play. However, some people may find it offensice. I guess if you think that religion and the cultures of other countries should be taken seriously, then you might not like it so much. I believe that everything should be open to satire and that nothing should be off limits to comedy. Comedy is one of the things that helps us to understand the world and to make sure nothing is given too much tyrannical power.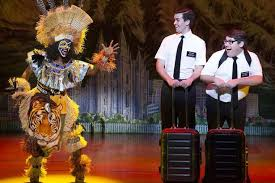 I loved this musical, I thought it was funny. I enjoyed the songs and the irreverent comedy. I also liked that it showed a clash of cultures, people who have completely different viewpoints trying to work together and get along is always good for comedy and it has a deeper message too about cooperation. It was helpful to consider these ideas when creating my own comic and I think anyone who wants to write comedy should see this play.
Sharing
This review has been published on the website for about a week now and I have emailed it to staff and students to read. Here is a quick poll I made to gauge the success of the review: