COMING UP WITH AN IDEA AND A PLAN
For my Silver Arts Award, I decided to make a horror movie trailer because I love horror movies and TV shows and I wanted to learn how to use a film camera and edit a film. I completed most of my silver arts award during the 2019/2020 academic year which means I was a disrupted by school closures due to Covid-19. But I have tried my best to complete the whole award as I wanted to get all of the experiences.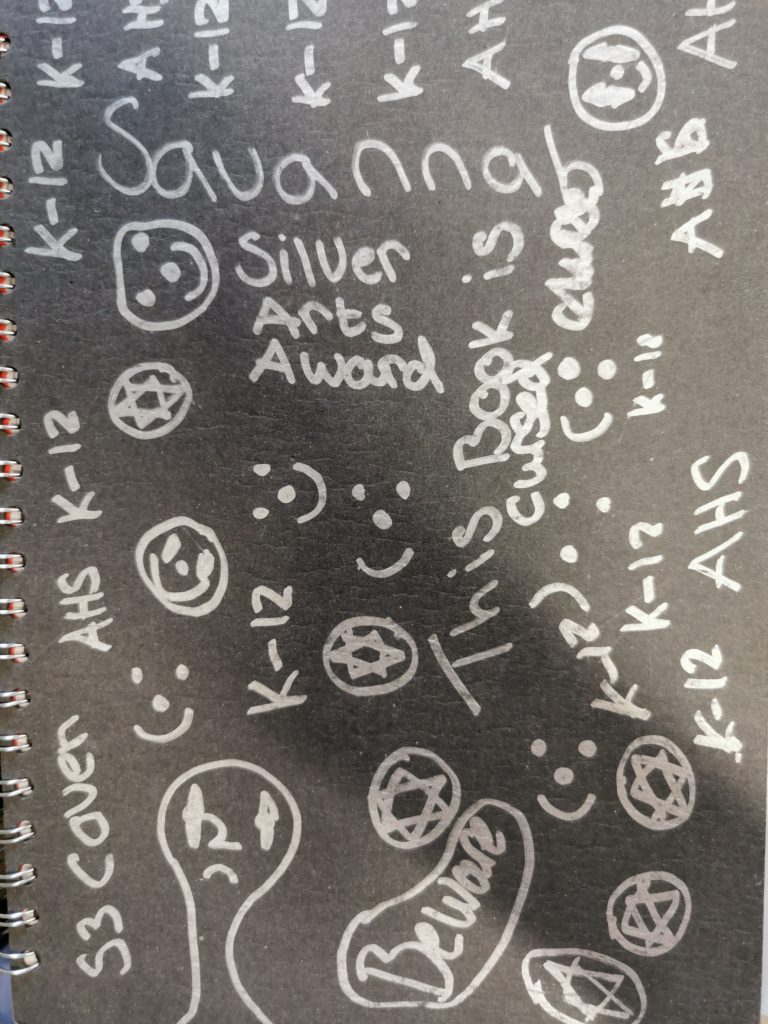 MY STRENGTHS AND WEAKNESSES AS AN ARTIST BEFORE STARTING MY PROJECT.
For my bronze award, I did a photography project where I made book covers for Horror Stories. I really enjoyed using the camera and I liked making something that was creepy and got a reaction from people. My favourite picture from the project was for the exorcist whereI took a portrait of a sweet looking girl and superimposed a skull over her face to show the demon inside. I needed a lot of help with the camera and the technology, but I liked the result a lot.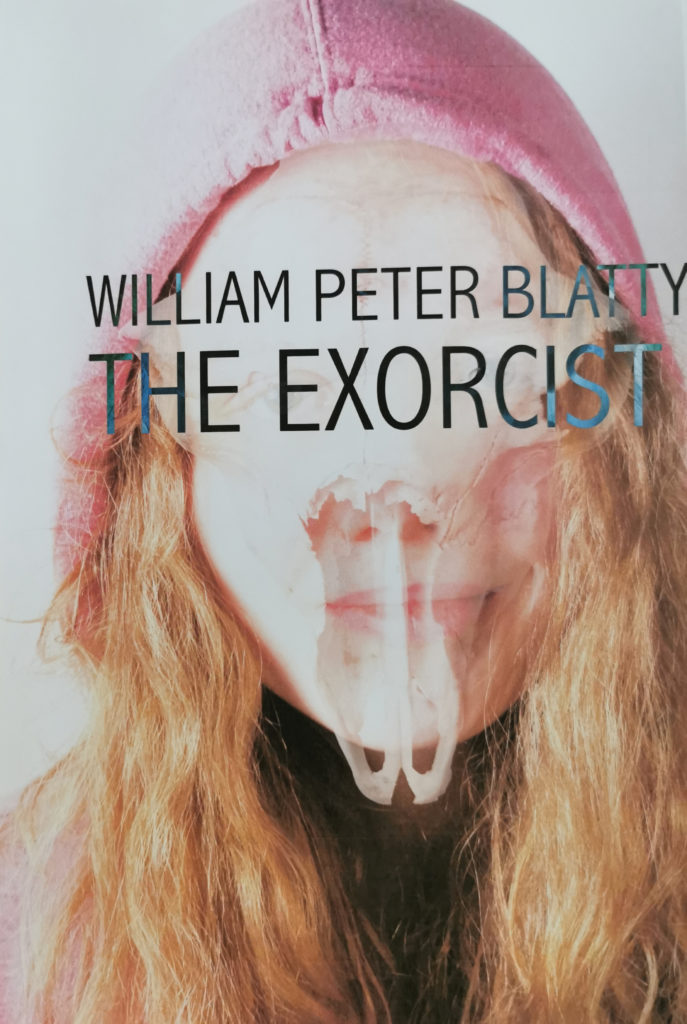 I wanted to make something again that would scare people and I really like horror films and TV shows especially American Horror Story. So I decided to make a movie trailer for my own horror film.
Strengths
Coming up with ideas
Scaring people
Composition and layout
Weaknesses
Using the technology independently
Having too many ideas and not being able to narrow them down
Being too shy to ask people to be in my pictures or films
MY Top Ten Horror movies article
I made this article to explore my favourite horror movie artists and get ideas for my own movie trailer.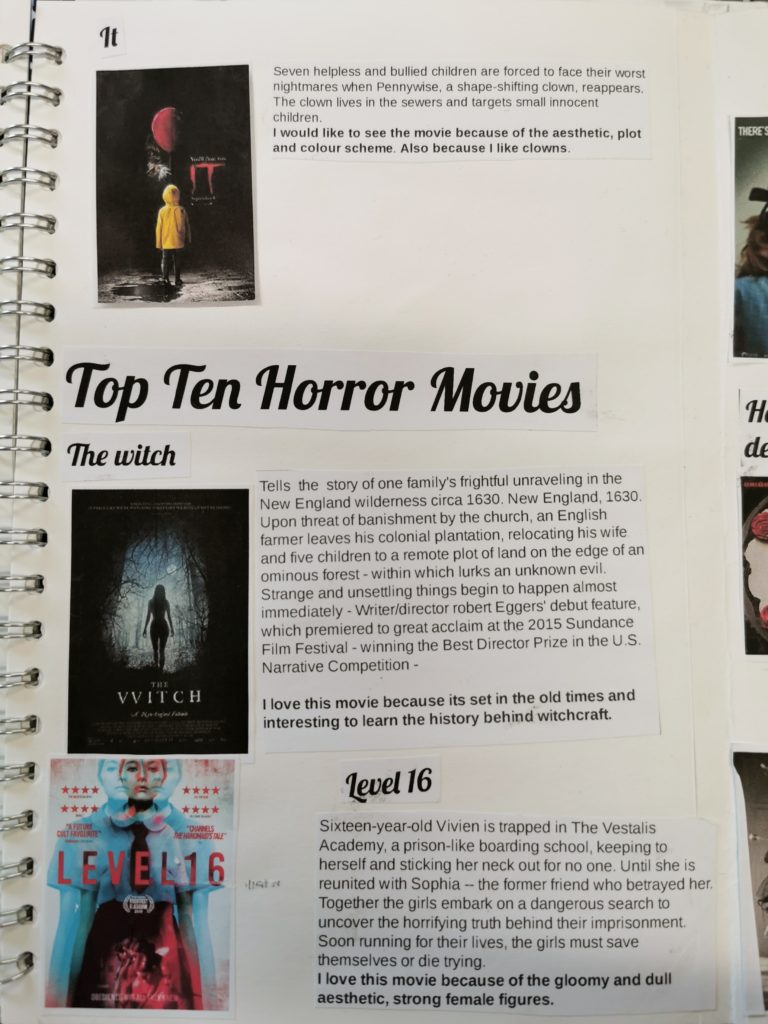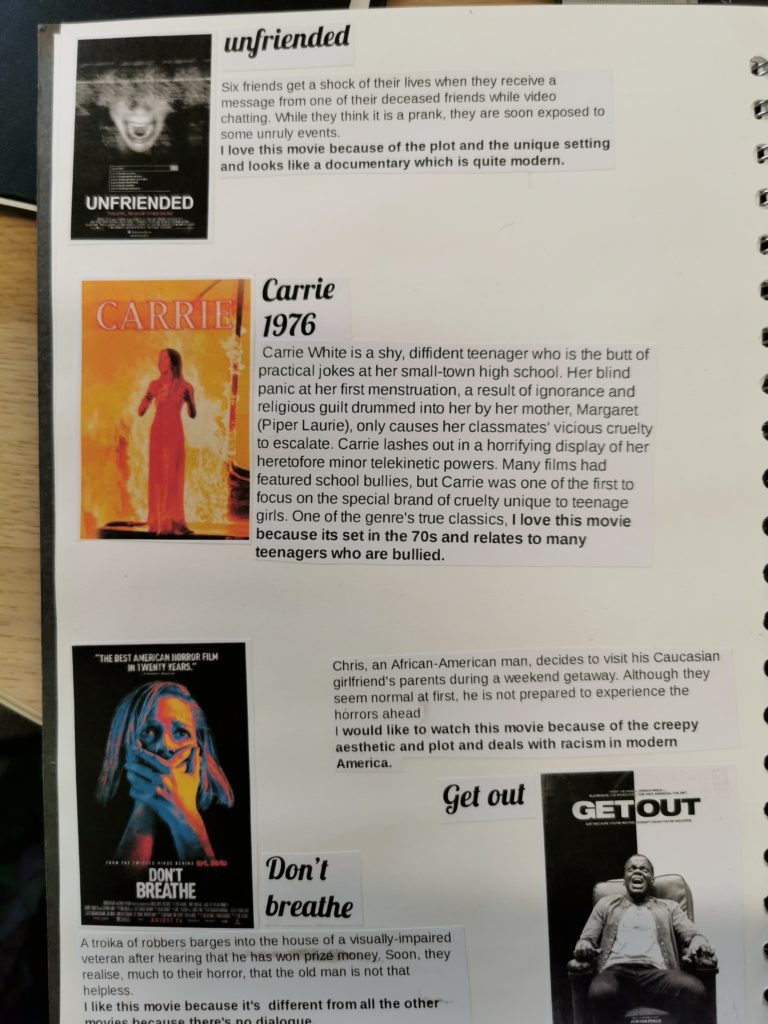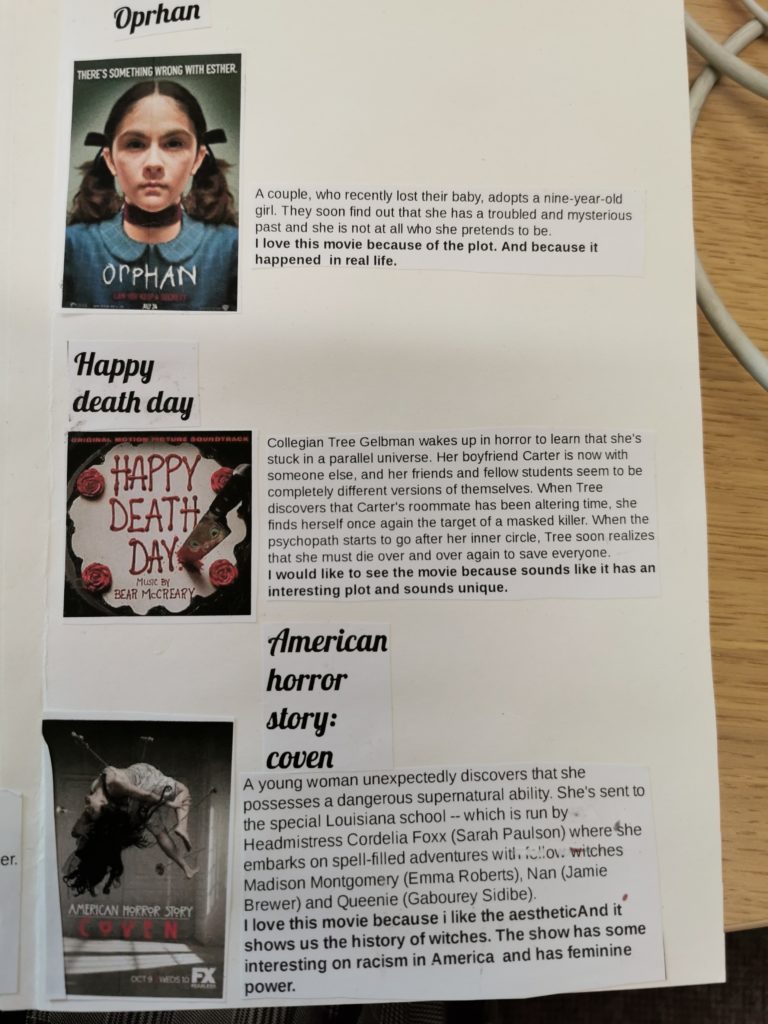 Ideas for my Art Challenge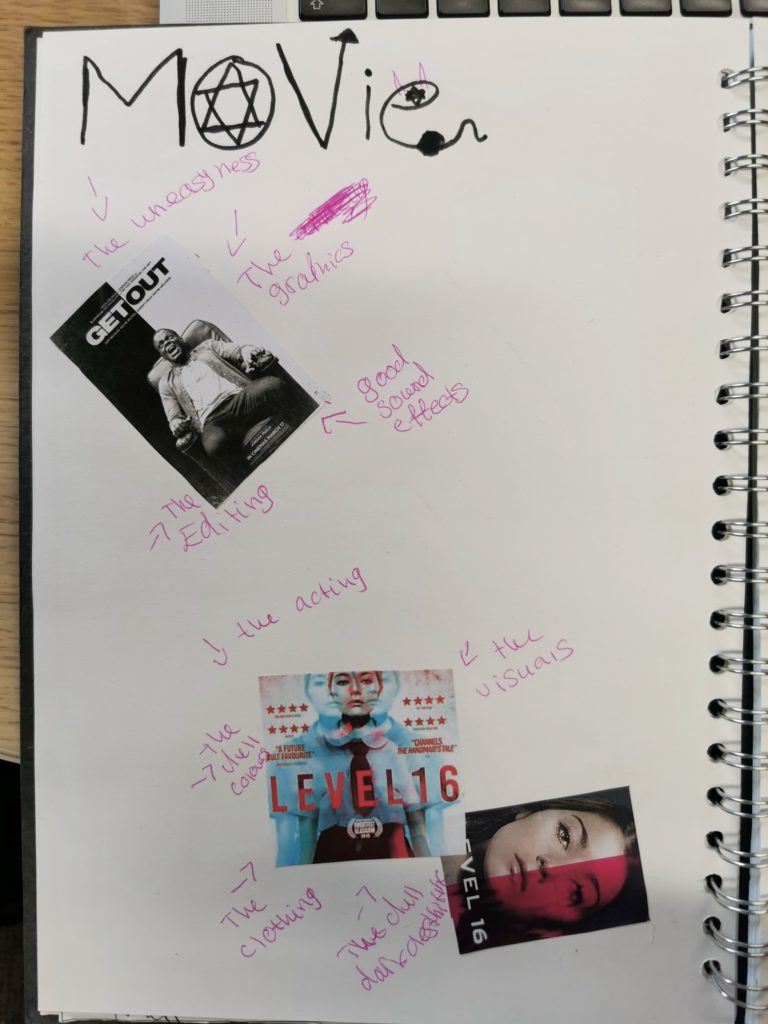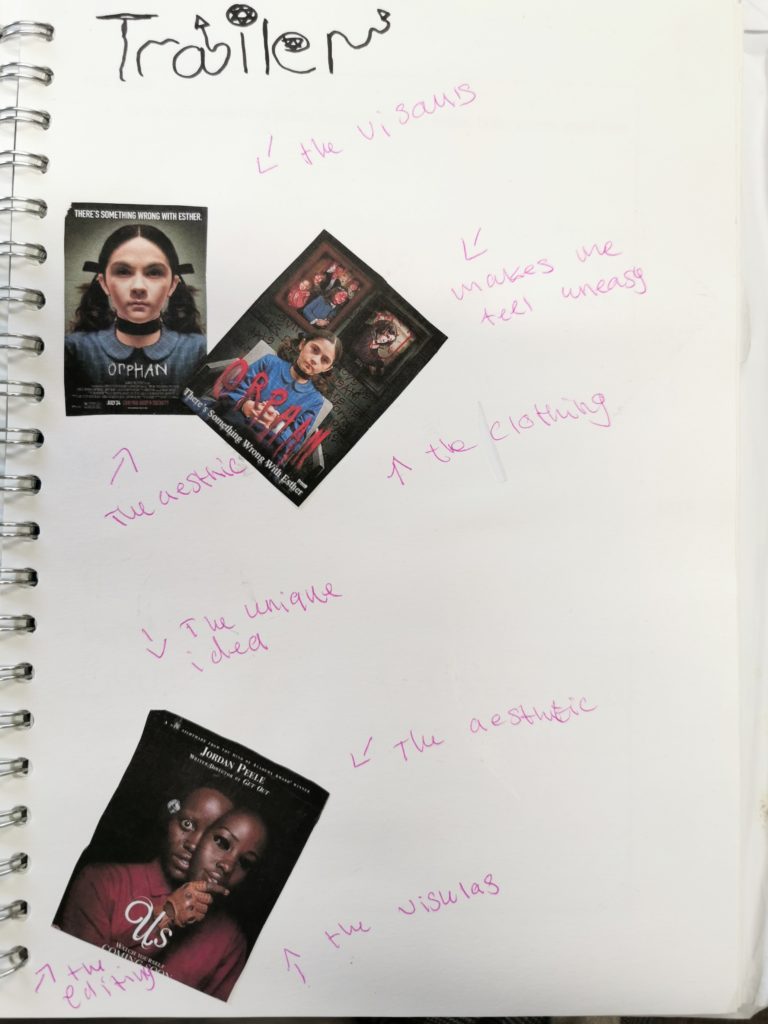 MY ACTION PLAN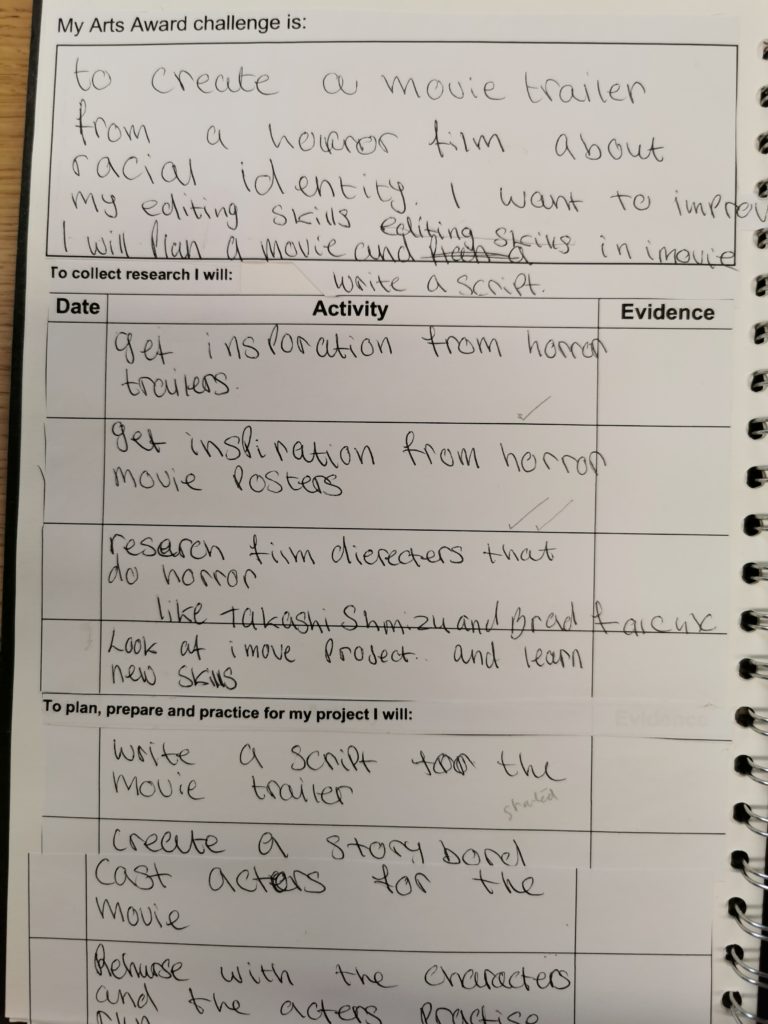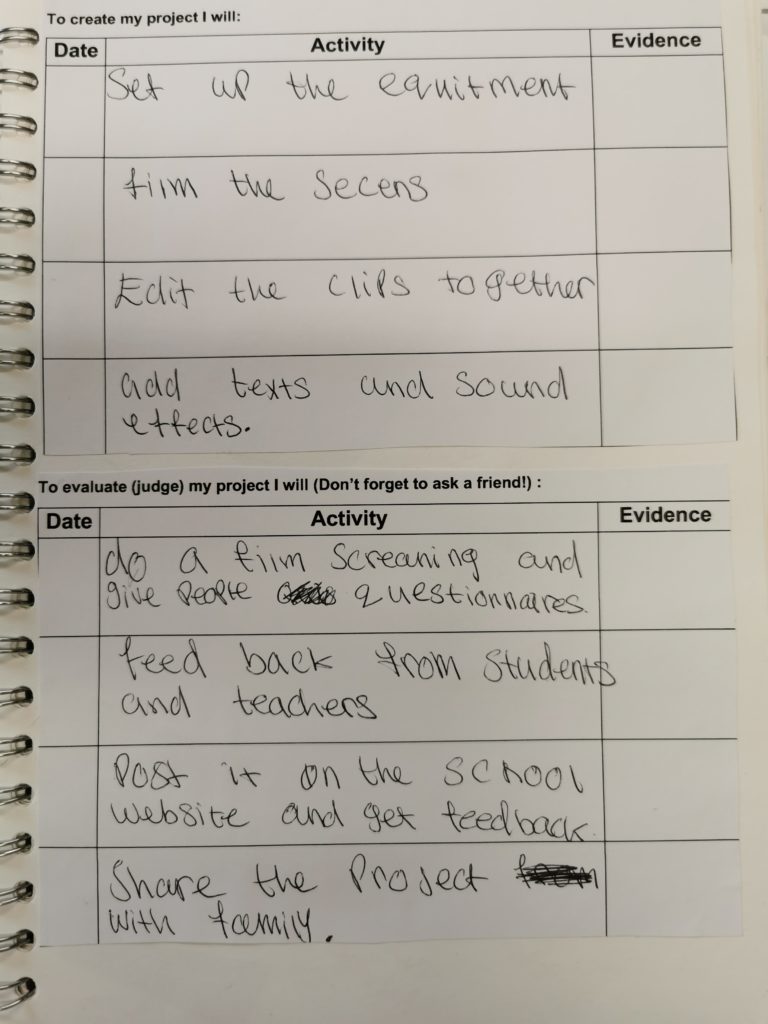 This is the end of Unit 1 part A